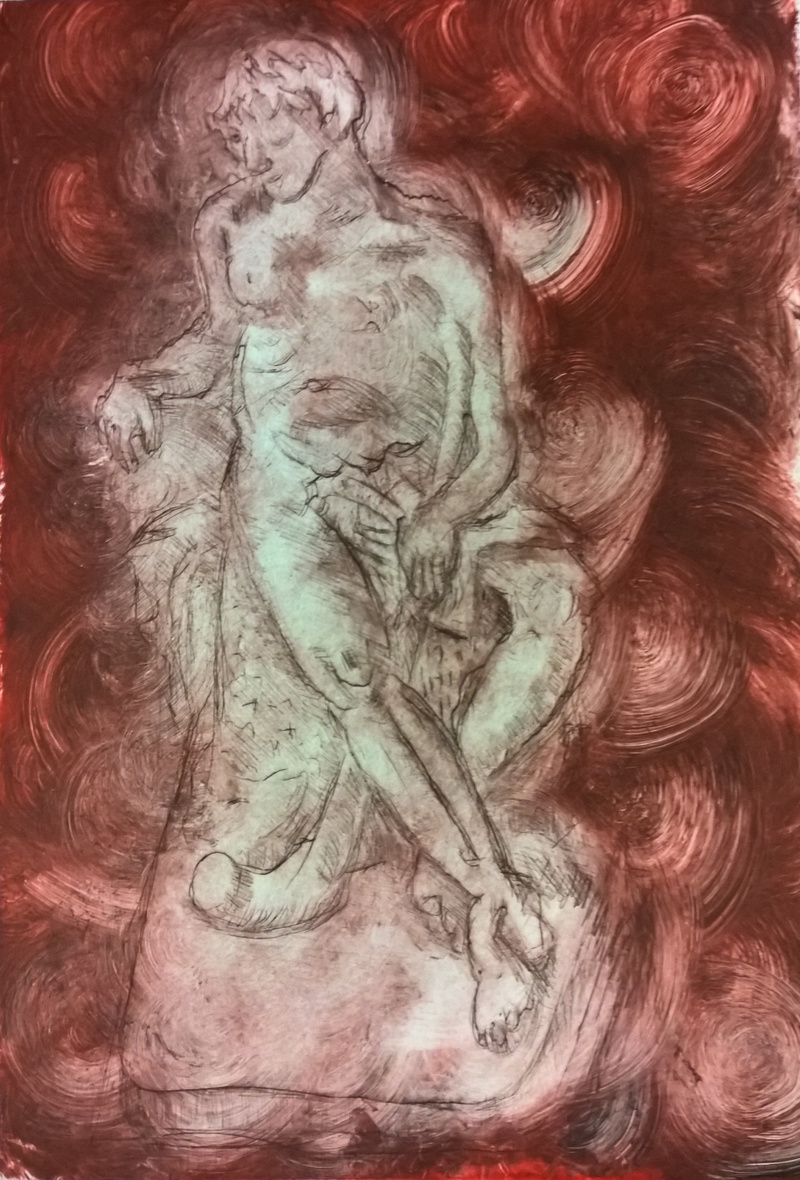 Drypoint of the Sleeping Shepherd Boy statue from Walker Art Gallery, Liverpool. Based on a sketch drawn in a portrait class with Kate Dadiani.
I really like drypoint, though it can be a bit frustrating working on aluminium to see where you're making the marks - I've rather messed up the shepherd boy's shoulder, though it's slightly fixed by making a darker line around with a dremel. How you wipe the plate can totally change the image - here I've wiped the figure well, but left the background as swirls of scrim.
The 2nd week class on carborundum was slightly more frustrating, as there was lots of waiting around for the carborundum to dry, but when it's done, the ink just sinks into the sandy crust and the resulting rich dark tones are really interesting.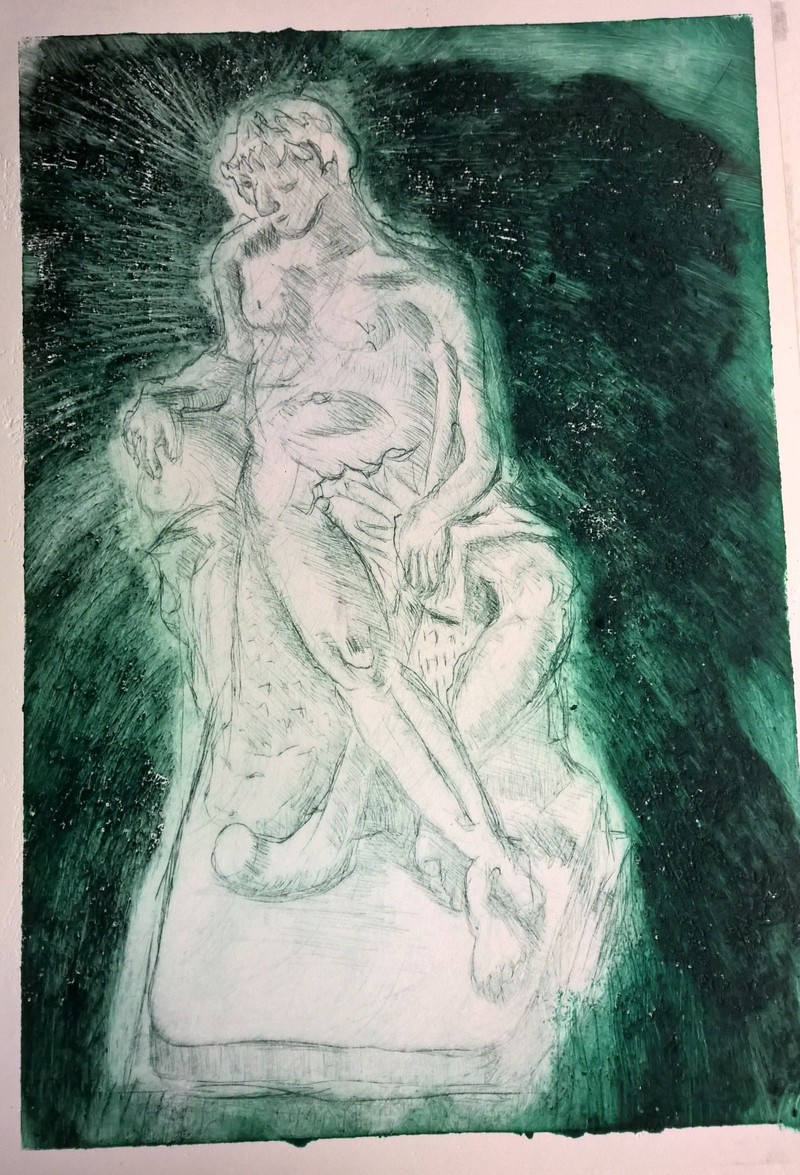 Posted on 01 April 2017