One of my favourite things in Manchester may be the magnificently silly Victorian painting "The Sirens and Ulysses" by William Etty, also known as "Hot Sirens In Your Area" (probably). It's a huge painting, lovingly restored by the curators of the Manchester Art Gallery, and you can see why he was both highly rated and controversial in his day. He can really paint the nude1, but the rest of the painting – the mythological figleaf of Ulysses and his crew, and the portrayal of sea and ships – is rather half-hearted.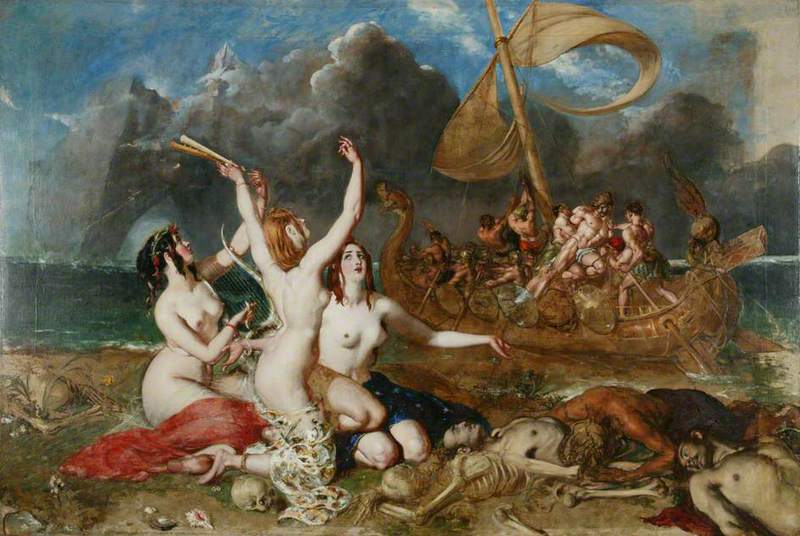 So, as you can imagine, when I decided I would do some prints as a present for my Godmother Anita (who regularly sends me delightful Moomin themed bedding as presents) the obvious design was a riff on Etty as "Moomin and the Sirens" (or "Hot Moomins in your area", if you prefer.)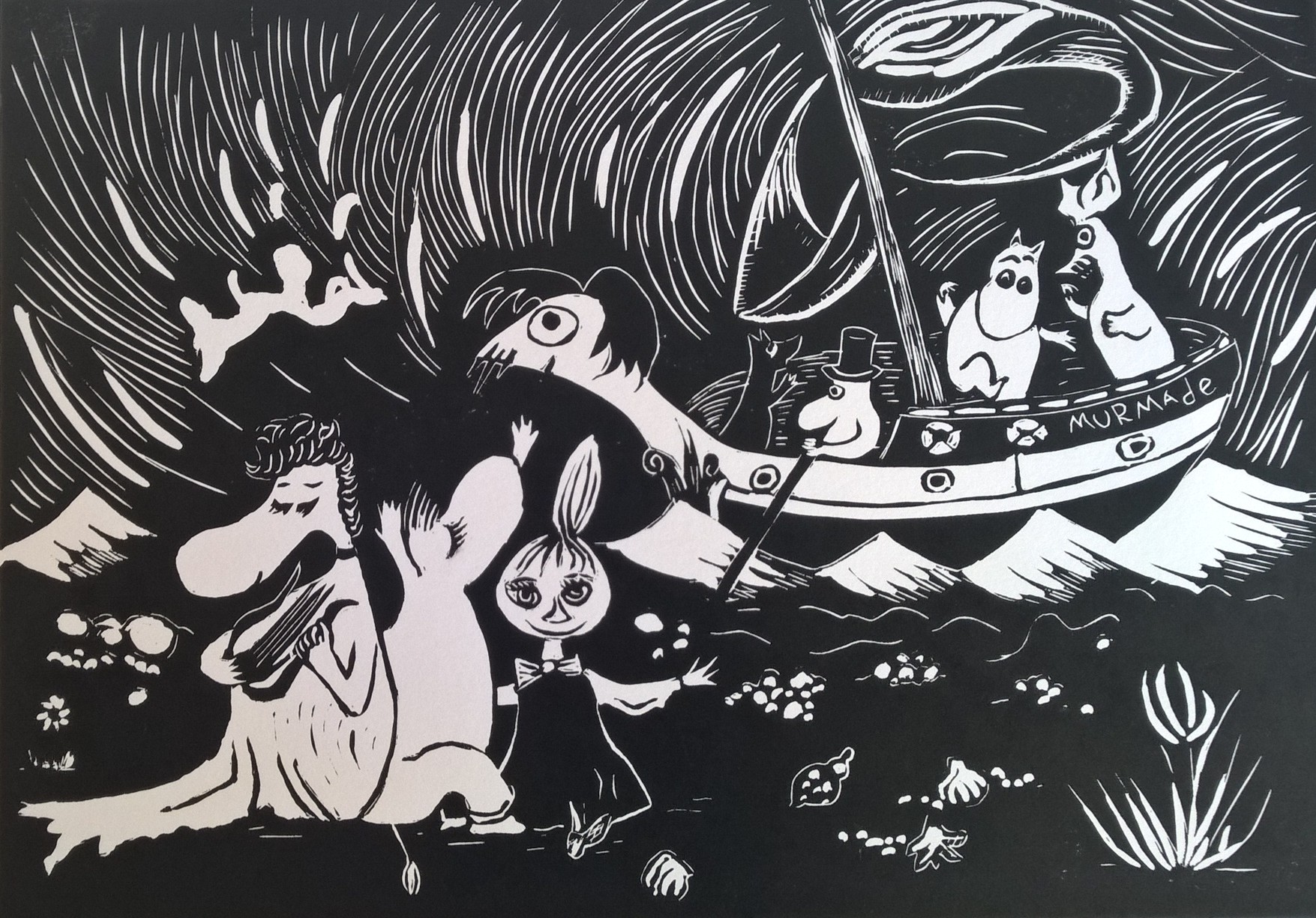 (With apologies to Tove Jansson, William Etty, and Homer.)
This work is A4, and was a challenge to ink up. I wanted 4 good prints, and am not sure I got them, even after printing 11… too much ink and you lose the fine lines. A bit less, and you get uneven coverage of the solid areas. And as it's a bigger print, you get more of the effect of pattern transfer, where once the roller has gone round 360 degrees, subsequent rolling out leaves a negative impression, causing slight ghosting and noticeable vertical lines.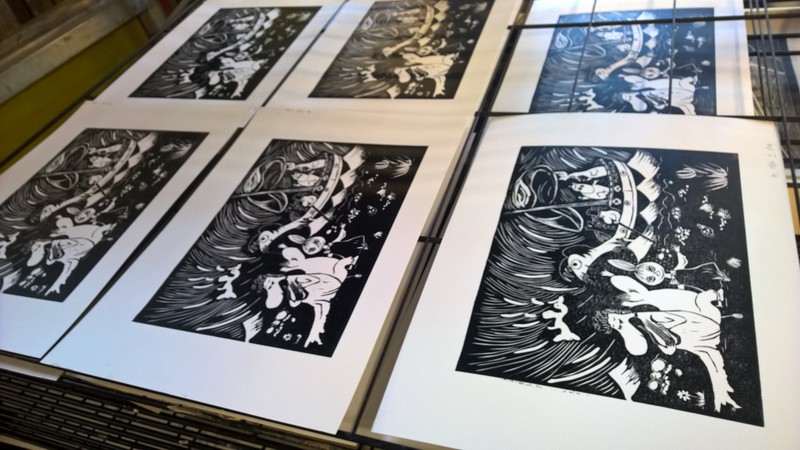 (Various printing attempts, drying in the racks at Hot Bed Press)
---
1. One of my favourite gallery texts is from the Lady Lever in Port Sunlight, for his painting of Andromeda:
Etty's reputation suffered from his preoccupation with the female nude, chiefly on account of paintings such as this. It was probably painted as a study from the model in the life class at the Royal Academy. Etty's regular attendance at the class, even when he was a senior Academician, aroused widespread comment, and his subsequent addition of chains – in order to elevate the figure into the classical figure of Andromeda, who was left chained to a rock as a victim for a dragon – cannot be said to have had the precise effect intended.
Posted on 04 May 2017