Week 6: Black and White Lino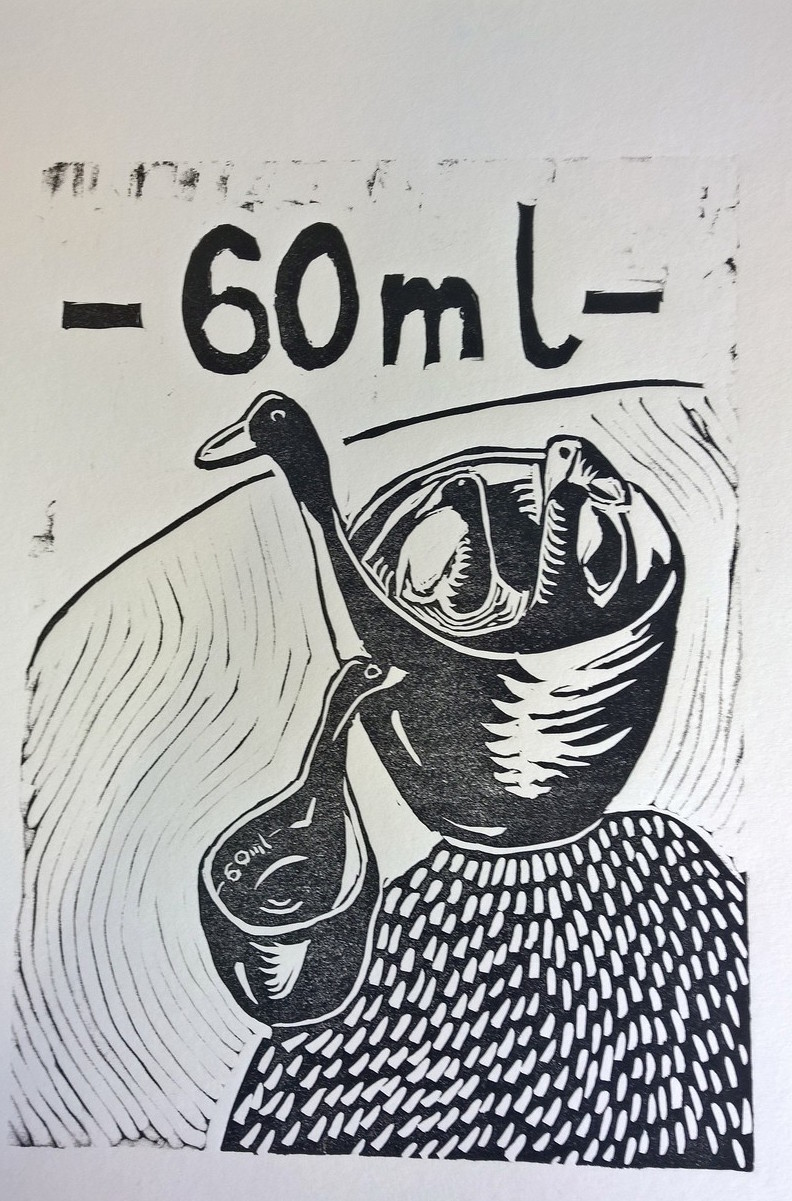 Monochrome Lino print.
Lino is the printing practice beginners are most likely to have attempted at school or by themselves, so apparently previous years have skipped the basic monochrome lino printing and gone straight to multicolour "reduction" cutting. This year we're doing monochrome first, ostensibly for the benefit of those who haven't cut lino before, but I think it's generally useful: I've done small-scale works on softcut lino (really a type of vinyl) but the process of cutting a larger piece (we worked on A5) and inking it up properly and printing with a press was quite different, so I think this was worthwhile.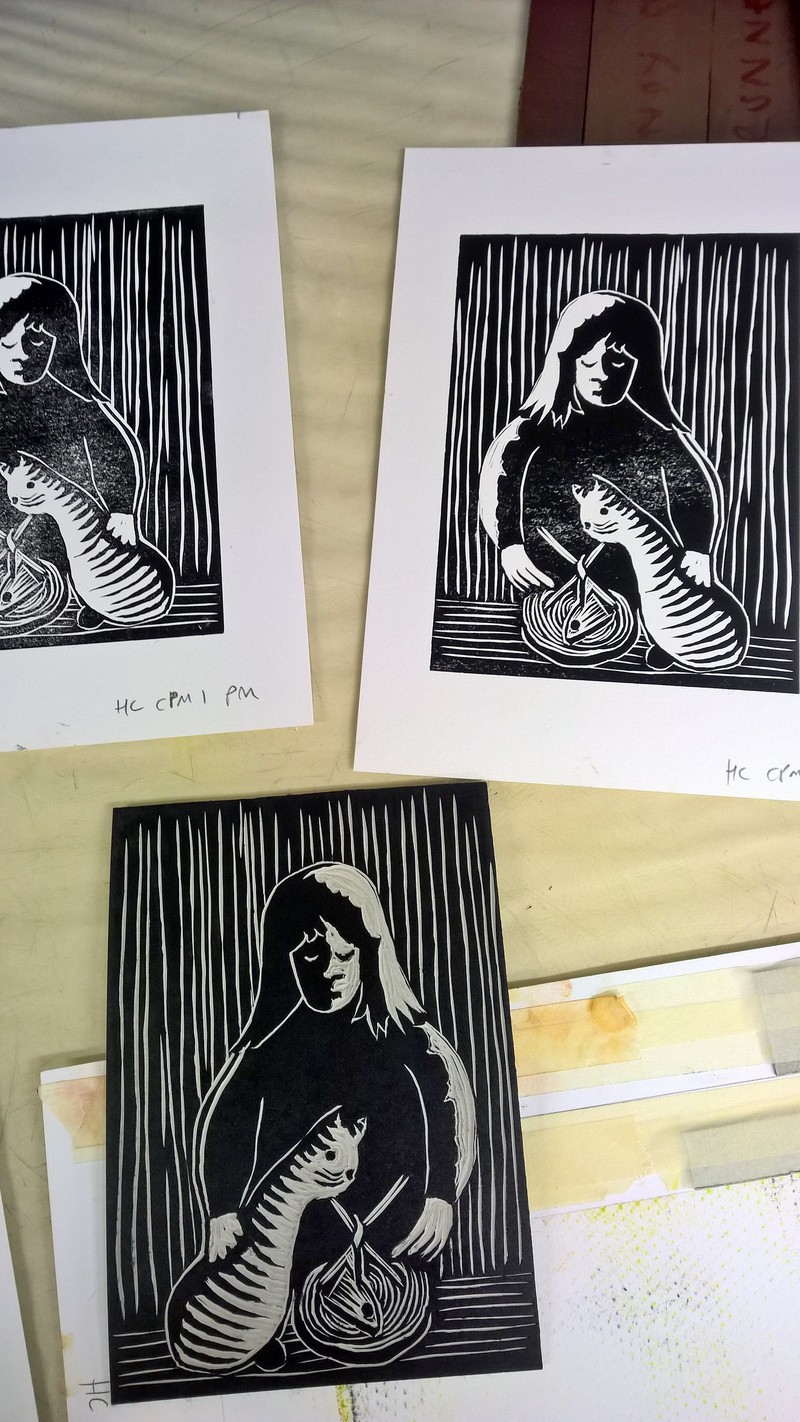 Posted on 01 April 2017